About the conference
Chair message
Second Global Congress for Qualitative Health Research
June , 28, 29 30th, 2012
Università Cattolica del Sacro Cuore
Milan, Italy
Welcome to the official website of the 2nd Global Congress for Qualitative Health Research (GCQHR).

The objectives of the congress is to disseminate qualitative health research and to provide a forum for the discussion of the process, ethics, politics, and policies of conducting qualitative health research, for addressing problems and issues in the conduct of qualitative health research, and/or for the development and dissemination of qualitative expertise and methods.

The main topic of this year Congress is ENGAGING PEOPLE IN HEALTH PROMOTION & WELL BEING. New opportunities and challenges for qualitative research.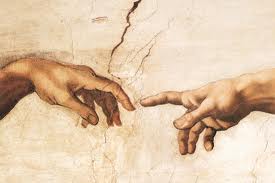 Today the demand for health promotion and well being is increasing, with new interest at the cultural and political levels. The involvement of patients in the construction of suitable interventions is a key element in the development of a response to this demand.
Such participation in the health promotion process is a key opportunity because it may:
improve relationships among healthcare providers and patients,

provide new information that could help overcome compliance problems;

aid in organizational functioning of healthcare services

foster the ongoing integration of key beliefs and values about health in health policies
Qualitative research has provided an important vehicle for more direct involvement of patients in the production of knowledge and insights able to orient healthcare interventions. But today even stronger links are needed. This implies the need to interlace the logics of single actors with those of groups and social networks. Engaging people in this way could provide a testing ground and a reference paradigm for the verifying the ability of qualitative researchers to answer the new challenges that health promotion is opening.

The question now is: How can we best use the multiple theoretical and methodological resources of qualitative research to facilitate the active involvement of individuals as co-constructors of their health?
As introduction to the 2nd GCQHR, please find more information at the following link:
http://qhr.sagepub.com/content/22/2/147
Sponsors: