Scientific Committees
Chair and Scientific advisory board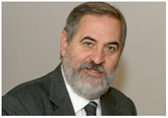 Chair
Prof. CLAUDIO BOSIO
Università Cattolica del Sacro Cuore, Department of Psychology

Dean of the Faculty of Psychology at Università Cattolica di Milano. Full Professor of Psychology of Marketing and Consumption and lecturer in Psycho-Social Research applied to organizations and marketing at the Faculty of Psychology, Università Cattolica di Milano.
At the same university, he is coordinator of the Doctoral School of Psychology (since 2008) and scientific director of the Master Programme in Qualitative Research Methods applied to social survey and marketing (since 2006).
He is the author of around two hundred scientific publications, mainly in the area of applied psycho-social research. His main research interests are the following: consumption (sentiment, contexts, models, trends), marketing research (methods), social communication (public issues, impact, social networks), medical practices (professional styles, practices, and knowledge building), health cultures (models of care and prevention), healthcare organizations (perceived quality, networks), work and professions (job insecurity, professionalization of psychology), research methodology (qualitative, applied, processual).

He has worked with Gfk Eurisko (institute of social market search) as a researcher, as the director of research departments, and in managerial roles (vice-president from 1998 to 2010). At Gfk Eurisko he developed a wide range of national and international research projects for private and public clients.
Director of the Study and Training Centre of the ASSIRM (an association of market research, opinion survey and social research institutes) from 2006 to 2011. In 2011 he was appointed editor of the journal Micro&Macro Marketing.
Currently, his interests centre on training, psycho-social research applied to organizations and marketing, and the development of advanced training programmes for research professions in psychology.
Scientific Board
Prof. Janice Morse

Janice M. Morse, PhD (Nurs), PhD (Anthro), FAAN, is a professor and presidential endowed chair at the University of Utah College of Nursing, and professor emeritus, University of Alberta, Canada. She has also held positions as professor at the University of Alberta, Canada, and The Pennsylvania State University. From 1997-2007 she was the founding director and scientific director of the International Institute for Qualitative Methodology, University of Alberta, founding editor of the International Journal of Qualitative Methods, and editor for the Qual Press monograph series. She presently serves as the founding editor of Qualitative Health Research (now in Volume 21), is the editor for the monograph series Developing Qualitative Inquiry, and The Essentials of Qualitative Inquiry (Left Coast Press). Her research programs are in the areas of suffering and comforting, preventing patient falls (she is the author of the Morse Fall Scale, used internationally to triage the fall-prone patient), and developing qualitative methods. Morse was an inaugural inductee into the Sigma Theta Tau International Nurse Researcher Hall of Fame, was the 5th recipient of the Episteme Award (Sigma Theta Tau), and has been awarded honorary doctorates from the University of Newcastle (Australia) and Athabasca University (Canada). She is the author of 460 articles and book chapters and 19 books on qualitative research methods, suffering, comforting, and patient falls.
Prof. Svend Brinkmann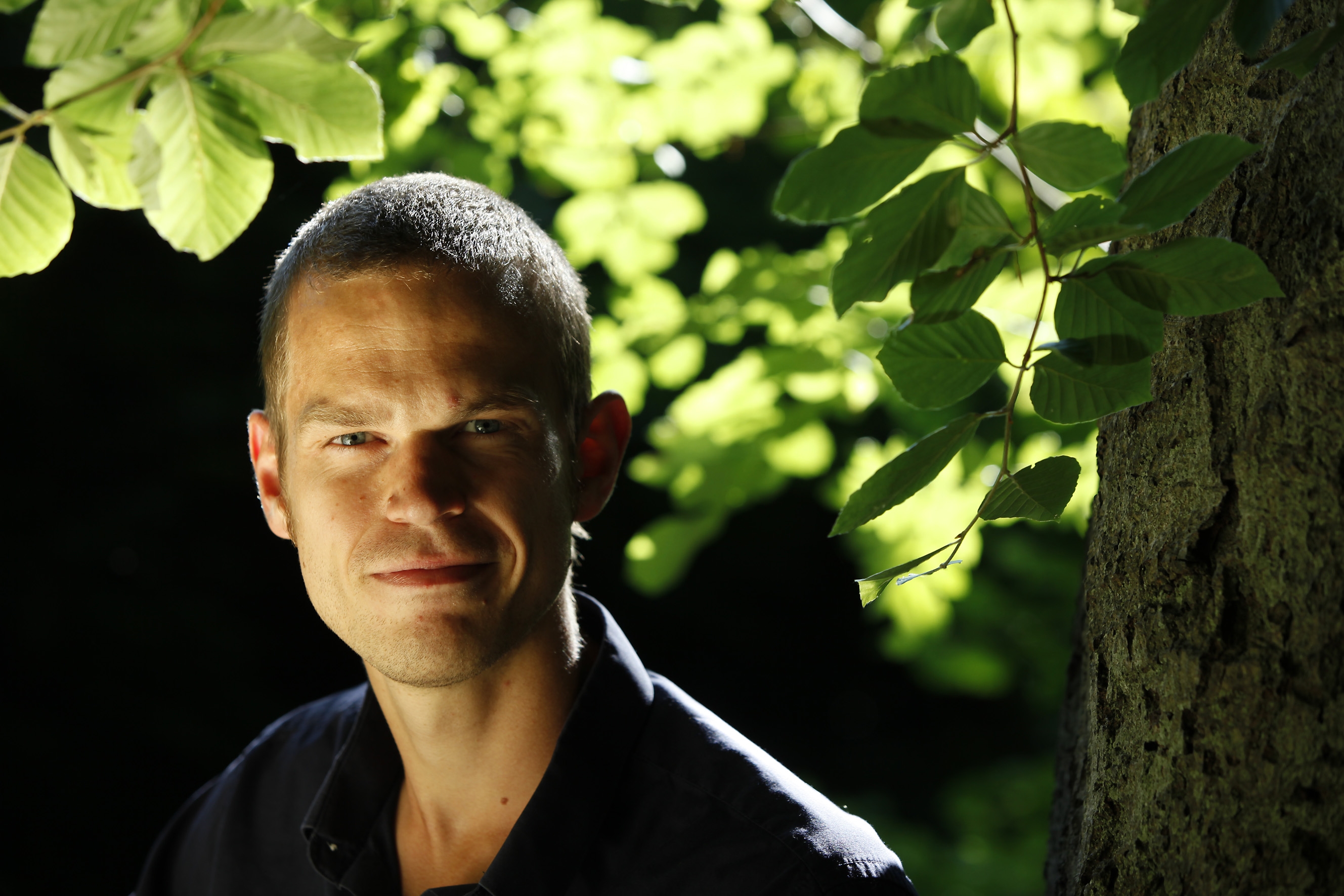 SVEND BRINKMANN is Professor of Psychology in the Department of Communication and Psychology at the University of Aalborg, Denmark, where he serves as co-director of the Center for Qualitative Studies. His research is particularly concerned with philosophical, moral, and methodological issues in psychology and other human and social sciences. He is the editor of Qualitative Studies and serves on the editorial boards of many journals, among them Culture & Psychology. He is author and co-author of numerous articles and books, among them InterViews: Learning the Craft of Qualitative Research Interviewing (2nd ed.). His new book, Qualitative Inquiry in Everyday Life, will be published in 2012.
Prof. Martha Ann Carey
Martha Ann Carey's (PhD, RN) experience developing, implementing, and evaluating social science research was developed in her years of working with public health agencies of the United States government including the National Institute of Mental Health, the National Institute of Nursing Research, the Substance Abuse and Mental Health Services Administration, and the Government Accountability Office. Her pragmatic approach to research design and her skills in qualitative and quantitative research methods were put to use in academia where she taught research design and qualitative methods courses in doctoral education and nursing programs, and in working with federally funded grants where she served as an investigator. Her international work includes presentations and qualitative research workshops. Dr. Carey was the first fellow at the International Institute of Qualitative Methodology in Edmonton, Canada, where she was supported by a United States Public Health Services International Fellowship Award in 1998. She continues to work with organizations and mentor researchers through her work with Kells Consulting, a services research and training firm in Pennsylvania.
Prof. Kerry Chamberlain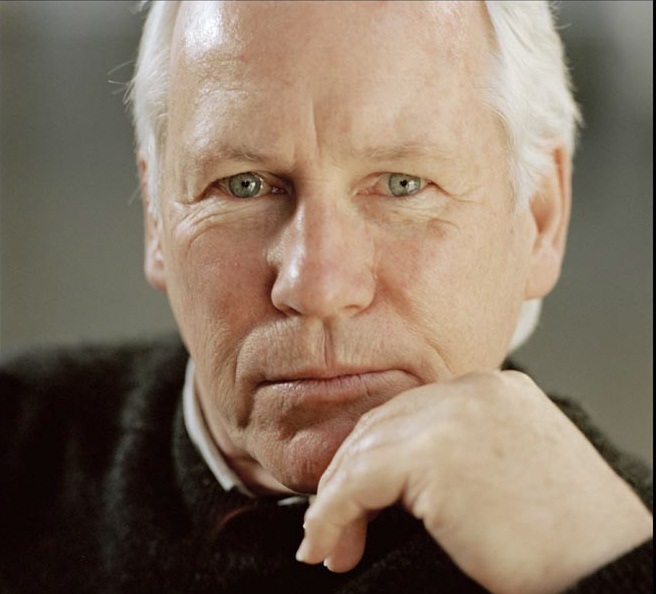 Kerry Chamberlain is Professor of Social and Health Psychology at Massey University in Auckland, New Zealand. He is a critical health psychology who has used and written about qualitative research in health psychology for a number of years. His research focuses on health and the everyday, with specific interests in medications, media, materiality, mundane ailments, food, and disadvantage, and in innovative qualitative research methodology. He is the co-editor of Qualitative Health Psychology: Theories and Methods (Sage; with Michael Murray), co-editor of Existential Meaning: Optimizing Human Development Across the Life Span (Sage; with Gary Reker) and co-author of Health Psychology: A Critical Introduction (Cambridge; with Antonia Lyons). He is currently Associate Editor for Psychology & Health and the British Journal of Health Psychology, and he also serves on the Editorial Boards of: Social Indicators Research; Qualitative Research in Psychology; the Journal of Health Psychology; Health: An Interdisciplinary Journal for the Social Study of Health, Illness and Medicine; Subjectivity; and Psicologia della Salute.
Prof. Seung Eun Chung

Seung Eun Chung, PhD (Nurs), RN, is a professor of the Department of Nursing at the Korea National University of Transportation, Korea. She is the chair of scientific program committee of The Academy of Qualitative Research, the Korea Center for Qualitative Methodology, and a member of the editorial board of Qualitative Health Research (Sage). She was an organizing committee of the 1st Global Congress for Qualitative Health Research, Seoul, Korea, 2011. She has interest in qualitative inquiry since she has been a visiting professor (2002-2003) at the International Institute for Qualitative Methodology, University of Alberta, Canada. She currently teaches Adult Health Nursing based on clinical setting and Qualitative Research Methodology for Master Degree. She is the author of many articles and books (Korean version) on qualitative research methods of health for elderly and woman, and simulation based education for nursing student.
Prof. Elvira Cicognani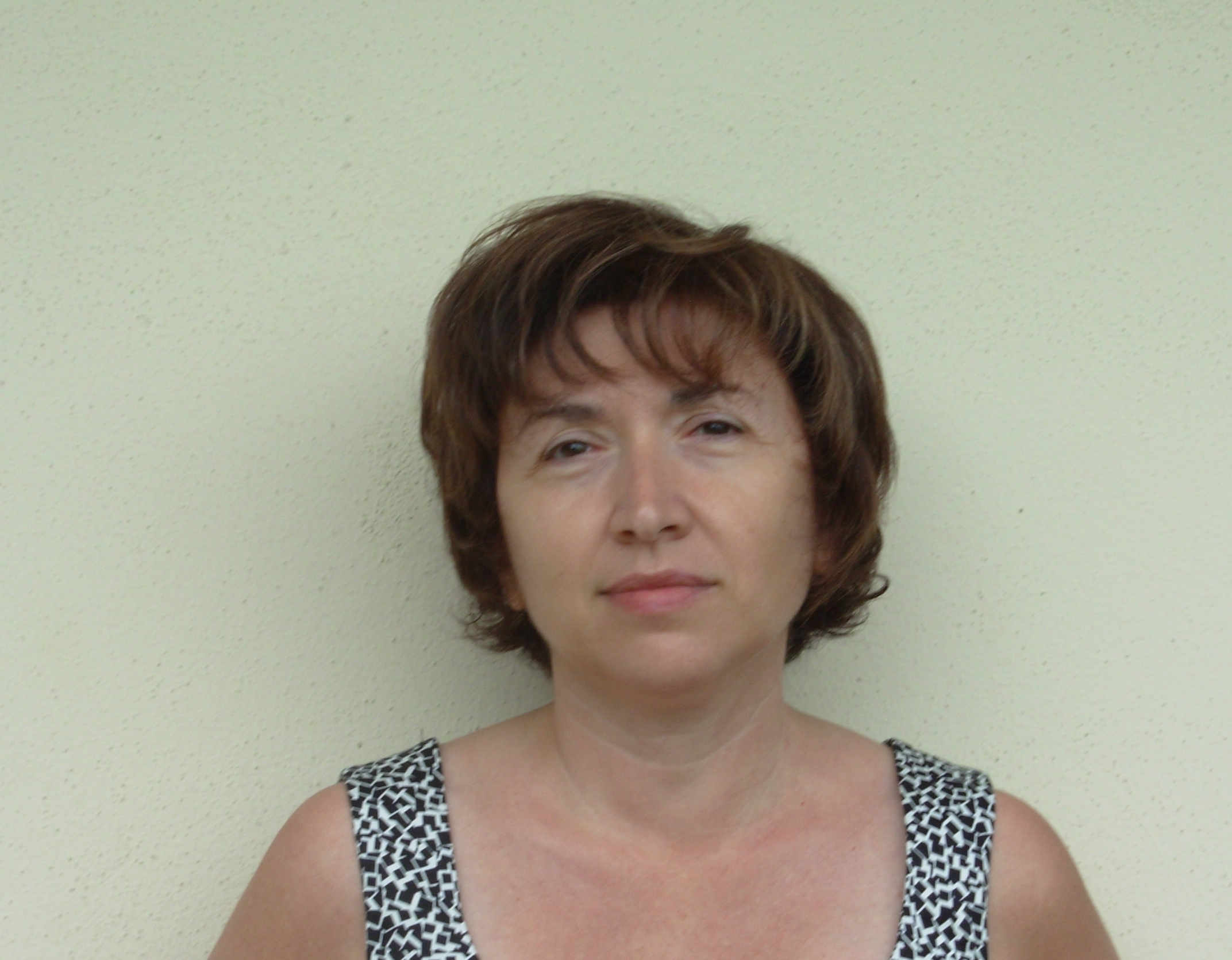 Elvira Cicognani, PhD, is Associate Professor of Social and Community Psychology at the Faculty of Psychology of the University of Bologna where she teaches Health Promotion in Community Contexts. She has a longstanding interest in qualitative research methods, which she brought in teaching research methods at bachelor and master levels. In 2010 she organized an International Summer School in "Qualitative Methods in Health and Well being research", in collaboration with the School of Specialization in Health Psychology of the University of Bologna. She is member of the Executive Committee of the Italian Health Psychology Society and national delegate for Italy within the European Health Psychology Society (EHPS) where she was member of the Executive Committee between 2008-2010. She published on qualitative methods mostly in Italian books and journals.
Prof. César A. Cisneros Puebla

César A. Cisneros Puebla, Professor in Department of Sociology at Autonomous Metropolitan University-Iztapalapa, Mexico. Editor of Forum: Qualitative Social Research (FQS) Spanish version, peer-reviewed multilingual online journal for qualitative research established in 1999. He has published extensively on qualitative data analysis and qualitative software. Some of his contributions are available in FQS online journal.
Professor Cisneros-Puebla has been a visiting professor at the International Institute for Qualitative Methodology, University of Alberta, Canada and in the CAQDAS Networking Project at University of Surrey, UK as well as different Universities in South America. His current interests and project work concentrate on the methodological and technological convergence of CAQDAS (Computer Assisted Qualitative Data Analysis) and GIS (Geographic Information Systems) and a recent coauthored contribution is "CAQDAS-GIS Convergence. Toward a New Integrated Mixed Method Research Practice?" Journal of Mixed Methods Research 3 (4) 2009, 349-370.
Prof. Juliet M. Corbin
Dr. Corbin received her B.Sc. in Nursing from Arizona State University, Tempe Arizona, her M.Sc. in Nursing from San Jose State University, San Jose, California, and her D.N.Sc. from the University of California, San Francisco, California. She served as a postdoctoral research fellow in the Department of Social and Behavioral Sciences at UCSF for two years. She worked as a research associate doing grounded theory research with Dr. Anselm Strauss for 15 years. She holds a position as senior scientist at the International Institute for Qualitative Methodology, University of Alberta, Canada and was for a time a visiting professor at Salford University, Manchester England. She retired from formal teaching in 1999 but continues to work with students on an individual basis, offers workshops on grounded theory methodology and gives selected presentations. Dr. Corbin was also a family nurse practitioner and held a position as lecturer at San Jose State University for over 15 years. She has presented keynote addresses and done workshops on grounded theory methodology internationally. She has received numerous awards for her research, including Nurse Scholar of the Year Award from Thomas Jefferson University, Sigma Theta Tau, and received the Book of the Year Award from the American Journal of Nursing. She has published numerous articles including one in Inchiestia (1993) entitled "Le cure a domicilio: quadro teorico per un processo interattivo". Among her books are Unending Work and Care, Shaping a New Health Care System, and Basics of Grounded Theory, 1st , 2nd, and 3rd, editions.
Prof. Giampietro Gobo

Giampietro Gobo, Ph.D., is Associate Professor of Methodology of Social Research and Evaluation Methods, and Director of the centre ICONA (Innovation and Organizational Change in the Public Administration), at the Università degli Studi of Milan. Among the founders of the 'Qualitative Methods' Research Network of ESA (European Sociological Association), he has been the first chair. Associate Editor of the International Journal of Qualitative Research in Work and Organizations, co-review editor of the International Journal of Social Research Methodology and member of the editorial board of Qualitative Research (Sage), he has published over fifty articles in the areas of qualitative and quantitative methods. His books include Doing Ethnography (Sage 2008), Qualitative Research Practice (Sage 2004, co-edited with C. Seale, J.F. Gubrium and D. Silverman) and Collecting Survey Data. An interviewee-Centred Approach, (Sage 2010 with Sergio Mauceri).
He is currently undertaking projects in the area of workplace studies (call centres, medic emergency dispatch centres, air traffic control rooms).
Prof. Guendalina Graffigna

Guendalina Graffigna received a PhD in Social Psychology at Università Cattolica del Sacro Cuore di Milano (Italy) where she actually is Assistant Professor. At the same University she teaches "Qualitative Methodology" and she is didactic coordinator for the II level Master Degree in "Qualitative Methods applied to Social and Marketing Research" and member of the coordinating committee for the Phd School in Psychology. Guendalina is also editorial manager for the Journal "Micro&MacroMarketing" . Before her actual appointments, Guendalina has been a Post Doc fellow (A.A. 2007-2008) and visiting professor in Qualitative Methods (A.A. 2008-2009) at the International Institute for Qualitative Methodology, University of Alberta, with which she still collaborate for several research and teaching initiatives as a scholar member. Beside her academic achievements, Guendalina collaborate as a senior consultant at GfK-Eurisko in Milan and she is coordinator for the Study and Training Centre of ASSIRM (Italian Association of Marketing Research Institutes).
Prof. Maria Mayan
Maria J. Mayan is a qualitative methodologist and has studied, written about and conducted qualitative research since the early 1990s.
She spent over ten years at the International Insititute for Qualitative Methodology learning and teaching qualitative inquiry locally and internationally. She is currently an associate professor in the faculty of Extension and assistant director of Women's and Children's Health, Community University Partnership for the Study of Children, Youth and Families, University of Alberta. She has been invited to teach qualitative inquiry by the government, not-for-profits, the private sector and the academic community wolrdwilde. Her research program is primarly community-based, focusing on partnerships and health policy.
Prof. Karin Olson

Dr. Kärin Olson has a background in both quantitative and qualitative research methods and has worked in both academic and clinical research environments. Her current research interests in advanced cancer and palliative care focus on behavioural responses of patients and families to fatigue. For 10 years she served as the Coordinator for Nursing Reseach at the Cross Cancer Institute. Karin is currently an Alberta Heritage Foundation for Medical Research (AHFMR) Health Scholar, an Associate Professor in the Faculty of Nursing and a Scientist at the International Institute for Qualitative Methodology, University of Alberta.
Prof. Walter Ricciardi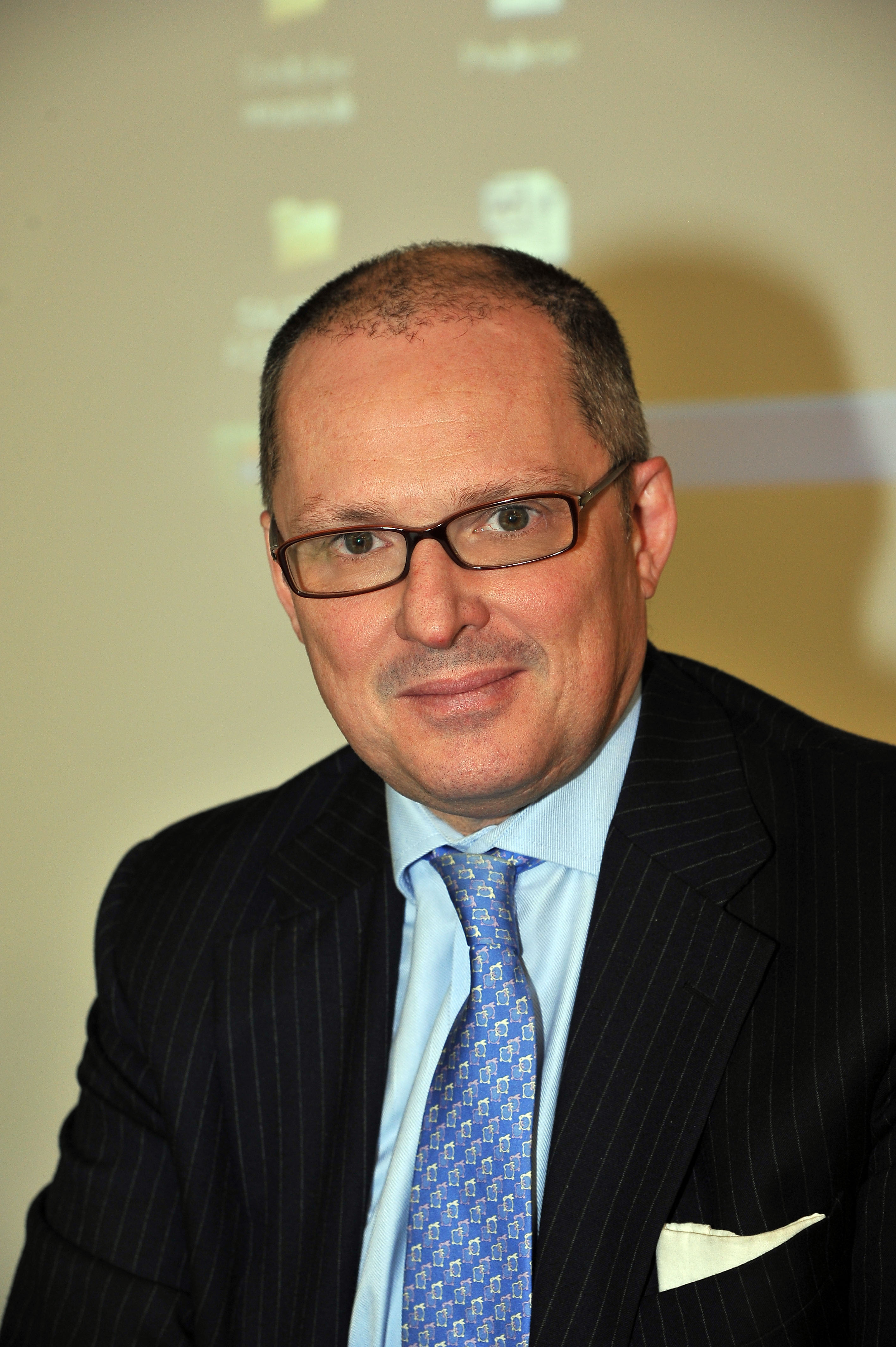 Walter Ricciardi is Professor of Hygiene and Public Health at the Catholic University of the Università Cattolica del Sacro Cuore in Rome where he is also Director of the Department of Public Health and Vice Dean of the Faculty of Medicine "A. Gemelli" and Director of the local School of Public Health.In 1999 he has been appointed Member with distinction of the Faculty of Public Health Medicine of the Royal Colleges of Physicians of the United Kingdom and in 2002 Fellow of the same organisation. He has served as President of the European Public Health Association (EUPHA) in the years 2003-2004 and as Coordinator of the Committee of Past Presidents of EUPHA from 2005 to 2009. He has been Chairman of the Italian Faculty of Public Health in the years 2004-2006 Secretary General of the Italian Society of Hygiene Preventive Medicine and Public Health in the years 2007-2008. In 2009 he has been appointed Member of the Board of the National Board of Medical Examiners of the United States of America and in 2010 he has been elected President of the European Public Health Association (EUPHA), in 2011 he has been reelected President for a second term up to 2014. In 2010 he has been appointed Member of the External Advisory Board to the WHO European Regional Director for the development of the European Health Policy. In 2011 he has been appointed Member of the European Advisory Committee on Health Research to the WHO European Regional Director for a three years mandate. In 2011 he has been elected Member of the Executive Board of the National Board of Medical Examiners of the United States of America He is an external reviewer of research programmes for the French, Dutch and Norvegian National Research Council and since 2002 is an External Examiner for the PhD programmes of the University of London. He manages several undergraduate and postgraduate teaching activities. Among them a Master of Science programme and International Courses in Epidemiology. In Italy he has been sitting in the Higher Health Council of the Ministry of Health in the years 2003-2006 and is currently member of the National Committee for the Evaluation of the Italian National Health Service and of the National Committee for Vaccinations. In 2010 the Minister of Health of Italy has appointed him in the Higher Health Council where he chairs the Public Health Section. In 2011 the Minister of Health of Italy has appointed him as his representative in the State-Region Committee for the evaluation of the Italian National Health Service. He is Editor of the European Journal of Public Health, of the Oxford Handbook of Public Health Practice and Founding Editor of the Italian Journal of Public Health. He is member of the Editorial Board of Archives in Public Health.His current research work is mainly in the field of Applied Epidemiology, Health Services Research, Health Services Management and Public Health Genomics. He has published more than 300 papers mostly in peer reviewed scientific journals and 6 teaching books.
Prof. Susan Rodiek

Susan Rodiek is a nationally-registered architect with over twenty years' experience, who teaches architecture in the renowned health design program at Texas A&M University. Her research is focused on issues of aging and the built environment, with an emphasis on quality of life issues in senior residential care. She has published widely in scholarly and professional journals, and has twice won the "best paper of the year" award (2006 and 2008) from the Seniors Housing and Care Journal, published by NIC, the National Investment Center for the Seniors Housing & Care Industry.Together with Dr. Benyamin Schwarz, she co-edited The Role of the Outdoors in Residential Environments for Aging (Haworth Press, 2005), and Outdoor Environments for People with Dementia (Taylor & Francis, 2007). These two books include a total of 27 chapters by experts from diverse fields, exploring specific issues on living conditions for older adults and those with dementia. The first book is currently being translated into Korean by Yonsei University Press. With funding from the National Institute on Aging, Dr. Rodiek conducted a large-scale multi-regional research project, with over 1500 assisted living residents and staff participating. The results have been incorporated into a widely-disseminated set of three educational videos (Access to Nature for Older Adults, 2009), that translate research into practical design solutions for a broad range of industry professionals, including providers, designers, policy-makers, and consumer advocates. This project won the 2009 "Environment & Design" Award from the Center for Excellence in Assisted Living (CEAL), and received the Professional Research Award from the American Society of Landscape Architects (ASLA) in 2010.
Prof. Jonathan A. Smith

Jonathan A Smith, Professor of Psychology Birkbeck University of London, UK. My research has involved the development of interpretative phenomenological analysis (IPA) as a particular experiential qualitative approach in psychology and its application to a range of areas in health, social and clinical psychology. IPA is phenomenological in that it attempts to understand the lived experience of participants and how participants make sense of those experiences but it emphasizes that this involves a process of interpretation by the researcher. IPA also has an idiographic commitment to the detailed study of each individual case. The main themes in my research have been: life transitions and identity; psycho-social aspects of genetics; family and health.
http://www.bbk.ac.uk/psychology/our-staff/academic/jonathan-smith/jonathan-smith
Prof. Shirley M. Solberg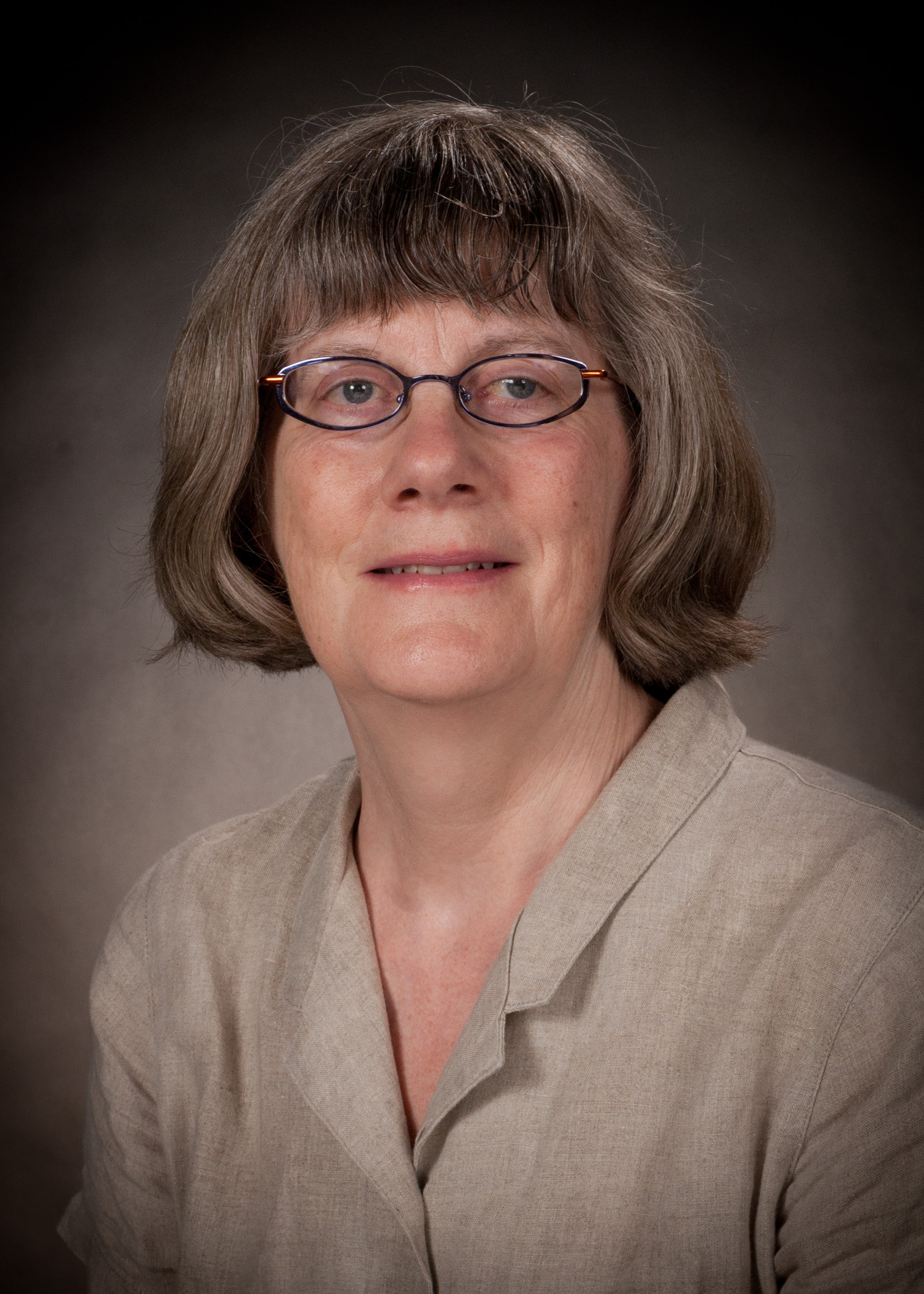 Shirley M. Solberg, PhD, RN is currently a Professor in Nursing and the Associate Dean (Graduate Programs and Research) at Memorial University of Newfoundland, St. John's Newfoundland and Labrador, Canada. She has completed a Bachelor of Nursing and Bachelor or Arts (Anthropology) at Memorial University of Newfoundland and a Master of Nursing and PhD (Sociology) at the University of Alberta, Edmonton, Alberta, Canada. She has also held adjunct appointments at the University of Waterloo, and Dalhousie University, Canada and the Universitas Indonesia, Jakarka/Depok, West Java. The latter was for a project on women's health and incorporating qualitative methods into the graduate curriculum. Her research using a variety of qualitative methodologies has mainly been in different aspects of women's health and from a feminist perspective. She has a special interest in vulnerable populations and especially occupational health settings where women are vulnerable to threats to their occupational health and safety. Work in occupational and international health projects has led to greater use of participatory action research (PAR) designs often in an interdisciplinary context. Engaging in PAR helps extend understanding of qualitative methods in local contexts. A current PAR project is on increasing engagement among managers in a large health authority.
Prof. Massimiliano Tarozzi

Massimiliano Tarozzi is currently associate professor of Qualitative Research Methods and Sociology of Education at Faculty of Cognitive Science, University of Trento, Italy, where he teaches also in the areas of social and intercultural education. He holds a degree in Philosophy and one in Education at the University of Bologna, where he completed a PhD in Education.
He has been Fulbright visiting scholar at Department of Education of University of California, Los Angeles (UCLA) and at the International Institute of Qualitative Methods, University of Alberta.
In his department he is also coordinator of qualitative research methods area of PhD School in Cognitive Sciences and founding director of Master degree in "Research Methodology in Education" (2005-2011), as well as Director of the "Grounded theory summer school" (July, 2010) and of the International summer school in "Qualitative research for Social Justice Education" (2011). He has taught seminars on Grounded theory in several at PhD schools.
He is currently Editor of "Encyclopaideia. Journal of Phenomenology and Education", member of the editorial board of several the qualitative research journals including "Qualitative Health Research", "Qualitative Sociology Review", "Journal of Phenomenological Psychology", "Phronesis", scientific Journal of the Institut de recherche sur les pratiques éducatives de l'Université de Sherbrooke, Canada, Member Scholar of the International Institute of Qualitative Methodology, University of Alberta, member of the scientific board of the Research Center of Phenomenology and Science of the Person, at the Università San Raffaele in Milan.
In addition to 35 scientific articles, he has written or edited about 10 books (mostly in Italian) (including Phenomenology and Human Science Today (Eds. With L. Mortari, Zetabooks, 2010). He wrote the preface of the book by Stern, P.N. & Porr, C. J. (2010). Essentials of Accessible Grounded Theory (Walnut Creek, Calif: Left Coast Press), and he translated into Italian Glaser & Strauss, The Discovery of grounded theory. Roma: Armando, 2009.
Prof. Irina Todorova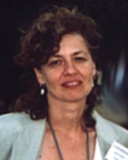 Irina Todorova works on issues related to psychosocial aspects of health and well-being, social change and health, and health and gender disparities, focusing on qualitative inquiry. She is founding Director of the Health Psychology Research Center in Sofia, Bulgaria. She is Past President of the European Health Psychology Society (EHPS), and a member of the Executive Committee of the International Society of Critical and Qualitative Psychology. Todorova is Research Associate Professor at the Center for Population Health and Health Disparities at Northeastern University, Boston US. She has published on migration and health, social change and health in Eastern Europe, constructions of childlessness, infertility and new reproductive technologies (NRT); politics and ethics of NRT; discourses of cervical cancer prevention; inequalities in cervical cancer prevention, and narrative inquiry. Irina Todorova has taught courses in Qualitative and Narrative Inquiry and Gender, Health and the Body at Harvard University, The Graduate Consortium on Women's Studies at Radcliffe Institute for Advanced Studies, Northeastern University and the Central European University.
Prof. Susan Turale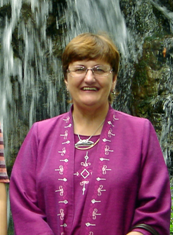 Prof Turale is Editor-in-Chief of Nursing & Health Science, an international journal, which is published by the global company, Wiley-Blackwell. The journal is owned by the Society for Nursing and Health Sciences, Yamaguchi University (YU) Japan, and is listed in both the Science Citation Index (SCI) and Social Sciences Citation Index (SSCI). NHS remains the only international fully-English nursing journal with a home base in Japan.
Sue is Professor of International Nursing at Yamaguchi University (YU), a Fellow of both the Royal College of Nursing Australia, and the Australian College of Mental Health Nurses and received a Doctor of Education at The University of Melbourne, Australia. She holds the Secretariat for the Asia Pacific Alliance of Health Leaders (APAHL), and is President of Tau Nu Chapter Honor Society of Nursing, Sigma Theta Tau International, the only chapter of this organization in Japan. She is a well known conference speaker in Asia, and well published. Some of her teaching specialties are global health care, international nursing, health promotion, cross cultural health care, writing for publication, and nursing ethics. Currently she is a visiting professor at six Asian universities, including Silliman University and Wuhan University, Peoples' Republic of China.
Previously Prof Turale worked in a number of positions in Australia, including the University of Ballarat as Head of the School of Nursing, General Manager of the RDNS Institute of Community Health in Melbourne, and director of nursing of an aged care facility in Tasmania. Sue has also worked on Australian national projects to improve the quality of indigenous health content in nursing curricula, as well as Indigenous mental health.
Her daily work involves helping Yamaguchi University to promote scholarship, leadership and international connections among graduate and undergraduate students, and faculty across a number of countries. Her current qualitative research focuses on the development and status of nursing education and research, and nursing scholarship in the Asia-Pacific, genetic nursing education, and ethical decision making by families, patients, nurses and doctors. Her teaching involves cross cultural health care, nursing education, nursing and research ethics, international health, health promotion, writing for publication, and international nursing and leadership.
Prof. Abubakar Yaro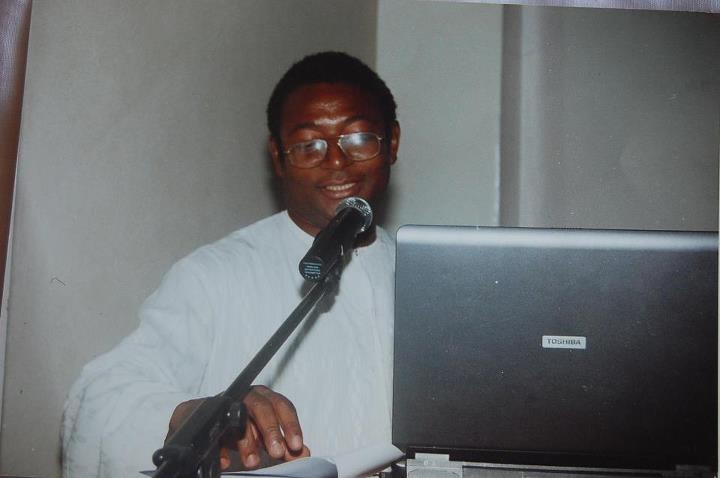 Abubakar Yaro, PhD (Public Health) is the Chief Scientific Officer of the Africa Health Research Organization. He is also Chair of the Board of Experts of the Expert Committee of the organization and the Editor in Chief of the Annals of Tropical Medicine & Public Health. He was the chair of the organizing committees for the International Conference on Clinical Pharmacology of Antimalaria Drugs, Ghana, 2008 and Update Conference of HIV/AIDS Conference, Ghana, 2010. He is a strong supporter of qualitative health research. He is currently involved in series of research across Africa and teaches Sexual Transmitted Infections. He is the author of Malaria Medicine: An Update, No Easy Route to Genuine Success and Man, the wonderful creation of God: Religious and Scientific Evidences.