Home
Presentation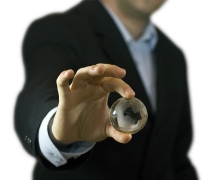 "Entrepreneurial Challenges in the 21st Century - Current Research and Future Avenues"
The 11th Annual Interdisciplinary European Conference on Entrepreneurship Research IECER will take place on March 13-15, 2013, in Brescia, Italy, hosted by the Università Cattolica del Sacro Cuore, Faculty of Psychology.
Founded in 2003 by Prof. Dr. Jürgen Schmude (Ludwig-Maximilians Universität, Munich) and Prof. Dr. Michael Dowling (University of Regensburg), its mission is to advance interdisciplinary entrepreneurship research in Europe.
IECER has become one of the leading conferences on entrepreneurship research in Europe, providing researchers from a variety of disciplines the opportunity to present and discuss their latest research advancements.
The new academic coordinators, Prof. Dr. Kerstin Wagner and Prof. Dr. Frank Lasch are pleased to announce the 11th edition of the IECER conference. This year's conference theme will be "Entrepreneurial Challenges in the 21st Century – Current Research and Future Avenues".
---
Organising institutions