Diana Crane
Diane Crane is Professor Emerita of Sociology at the University of Pennsylvania in Philadelphia, USA. She is the author of Questioni di moda. Classe, genere e identità nell'abbigliamento published in Italy in the collection of Produrre Cultura, Creare Comunicazione of Modacult. Her publications deal with sociology, urban culture, fashion and sociology of art.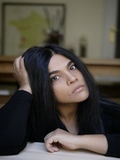 Kavita Parmar 
Kavita Parmar is the founder and creative director of the IOU PROJECT, a new disruptive e-commerce initiative that offers fashion conscious consumers a very distinct platform; one which not only enhances the on line experience by linking end buyers with artisan producers, but also draws upon the most compelling aspects of social media to construct a community around its core brand values.

 Leslie W. Rabine
Leslie W. Rabine is Professor Emerita of Women and Gender Studies and French at the University of California, Davis, USA. Author of The Global Circulation of African Fashion (Berg, 2002), she has also published several books on nineteenth-century French literature and culture, as well as several essays on African fashion and photography.
Farid Chenoune
Farid Chenoune holds a French diploma in literature and is a fashion historian. He teaches the history of fashion at the Institut français de la mode and the Ecole nationale des arts décoratifs in Paris. He has published, among other works, A History of Mens's Fashion, Carried away (about bags), Beneath it All : A Century of French Lingerie and monographs on Christian Dior, Yves Saint Laurent and Jean-Paul Gaultier. As a journalist, he has been editor-in-chief of Mixt(e) and written for magazines and daylies (Vogue, L'Express, Libération, The World of Hermès).