Keynote Speakers
---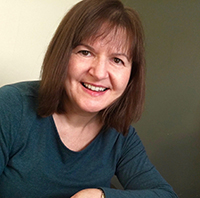 Agnes Kukulska-Hulme, The Open University, UK
Agnes Kukulska-Hulme is Professor of Learning Technology and Communication in the Institute of Educational Technology at The Open University, UK, where she leads the Future Learning (Research and Innovation) Programme. Her research spans a number of inter-related fields including online distance education, mobile learning and language learning. Recent projects have included the MASELTOV project on personalized technologies for social inclusion, British Council sponsored research on Mobile Pedagogy for English Language Teaching, and the SALSA project on language learning in the next generation of smart cities. Professor Kukulska-Hulme is on the Editorial Boards of several leading academic journals including ReCALL, System, and International Journal of Mobile and Blended Learning. Her publications include over 160 articles, papers and books, and she has authored commissioned reports for UNESCO, the British Council, the Commonwealth of Learning, the International Research Foundation for English Language Education, and Cambridge University Press. In her academic career spanning over 30 years, she has been an invited speaker at over 100 international conferences and events.
Webpage
---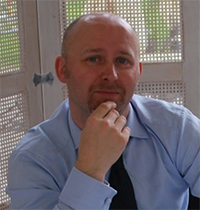 Michael Thomas, University of Central Lancashire, UK
Michael Thomas is Professor of HE & Online Learning, a Principal Fellow of the HEA (PFHEA) and Director of the Centre for Digital Education, Culture & Society. He holds 2 PhDs, one from the Newcastle University and a second from Lancaster University. He has studied an MBA in Educational Management at the University of Leicester, M.Ed at Manchester University, an MA at Newcastle University and change leadership at Cornell University in the USA. He has worked in universities in Germany, Japan and the UK, and led large research groups at Faculty level and is an experienced change manager. He teaches, conducts research and supervises PhDs on the pedagogical implications and strategic impact of digital education. He is particularly interested also in doctoral education and mentoring. He has been an invited keynote/presenter in the USA, Hong Kong, Saudi Arabia, Canada, Belgium, Croatia, Australia, Japan, Taiwan, the UK, Romania, Spain, Germany, Singapore, China, France, Italy, Korea and the Czech Republic. He is an academic affiliate of the Berkman Center for Internet & Society at Harvard University.
As PI and Co-I he has research funding over EUR 1 million. As an example, he was PI of the CAMELOT project (EU KA3 ICT) about project-based learning with video (2013-2015); a partner in the (EU KA2) VITAL project on learning analytics (2015-2017); and PI on the GUINEVERE project (EU KA2) which examines gamification in virtual environments (2017-2019). He is founding and lead editor of 3 book series (25+ books to date) including:
Digital Education and Learning (Palgrave NY);
Advances in Digital Language Learning and Teaching (Bloomsbury).
In 2009 he founded the scopus indexed "International Journal of Virtual and Personal Learning Environments". Among his 33 books and special editions of peer reviewed journals are books on digital education, digital natives, social media, game-based learning, project-based learning with technology and a four-volume major work on online learning.
Webpage